The Brewers have agreed to a deal with outfielder Avisail Garcia, per Jon Heyman of MLB Network (via Twitter). If finalized, he'll be guaranteed $20MM over two years.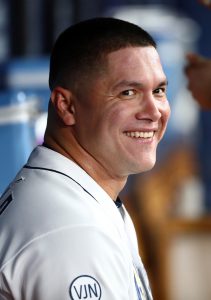 This move represents the first big move on the corner outfield market. Garcia ends up getting the two-year deal that MLBTR predicted, but at a greater rate of pay than we had supposed. The contract sets an important market marker for fellow youthful, right-handed-hitting corner pieces Nicholas Castellanos, Marcell Ozuna, and Yasiel Puig.
Garcia actually received three-year offers, including from Milwaukee, according to Heyman. But he preferred the shorter pact, with the idea being that he will have a shot at returning to free agency in the first year of a new CBA. Whether that proves an optimal time to reenter the market remains to be seen, but Garcia — who won't turn 29 until next June — will certainly still be rather young at that time.
This time last year, Garcia settled for a one-year bounceback deal with the…